Customers
Our customers come from a variety of different industries. What they all have in common is that they look for professional consulting or training solutions tailored to their specific needs and market environments. Solutions which take into consideration the company culture as well as the specific situations managers and staff are confronted with. Rather than working with one-size-fits-all solutions our customers are committed to real organisational and personal change.
Countries in which we operate
Amongst others, these companies have relied on UPGRADE's or its member services:
Amgen, Astellas Pharma,  Austrian Airlines, Austrian Railways (ÖBB), Bank Austria, Bawag PSK, Biomet, Bose, Chrysler, Coca Cola, Constantia Packaging, Coty Prestige, Dolphin Technologies, Geberit, Generali, Hoerbiger Ventilwerke, IBM,  Johnson Diversey, Jones, Kwizda Pharma, Menarini Pharma, Mercedes Wiesenthal, Messer Medical, Nike, Orange, Paylife Bank, Bank Gutwein, Raiffeisen Bank International, Sanofi-Aventis, Skandia, Teufelberger Rope, T-Mobile, Velux, Wintersteiger.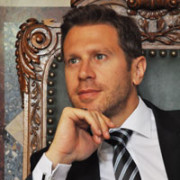 UPGRADE managed to quickly understand our business and provided a customized concept for our B2B trainings which were successfully rolled-out nationwide. If you are looking for a consulting company that aims for YOUR success, then UPGRADE is for you.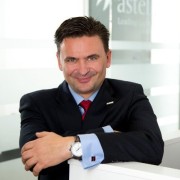 Paul Khalil, CEO of UPGRADE is a very open-minded and friendly person always willing to listen and trying to understand his customers before jumping to any conclusions. He has a very flexible approach to training, allowing the combination of his own expertise with the needs and perspectives of the trained party. Because of his personal background and interests he has a lot of intercultural intelligence, competence and sensitivity which constitutes an important advantage for international training projects.
I am very happy to recommend Paul and his services to all potential business partners.
Top Qualities: Great Results, Personable, High Integrity

Fundraising is more than just asking for help. It is the art of nurturing a reciprocal partnership between sponsors and clients. UPGRADE's fundraising training provides our students with unique communication and fundraising skills that work for their projects all around the world. The learning outcome of these trainings is a 'must have' for everybody.